BBC News Africa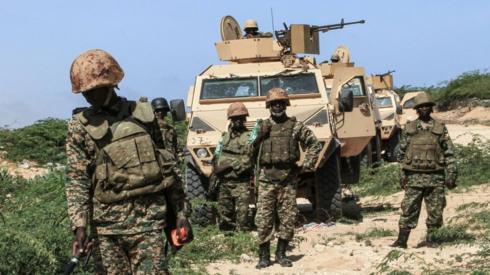 Top Stories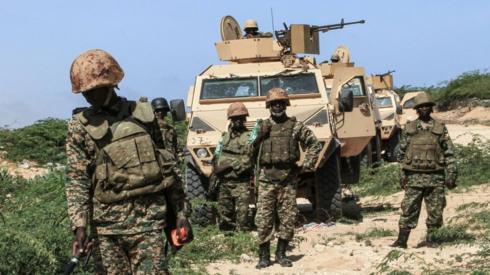 Featured Contents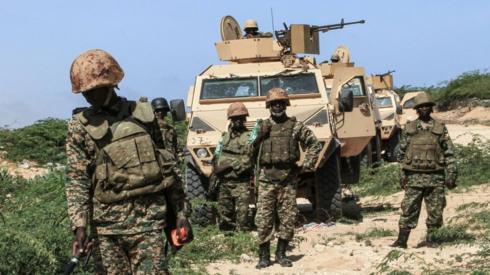 Latest Updates
By Chris Ewokor

BBC News, Abuja

By Joseph Winter

Africa Editor, BBC News website

By Esther Kahumbi

BBC News

Trevor Noah tourism ad gets thumbs-up despite cost

South Africans appear to have lapped up the new advert fronted by comedian Trevor Noah promoting tourism in the country despite the fact that the idea was criticised when it was first reported.

In September, there was a storm of comments when it was understood that the South African performer and TV presenter was going to receive 33m rand ($1.7m; £1.3m) to front the campaign.

People complained that it was a huge expense at a hard time financially for the country - though a minister did say that the funds were not coming out of the public purse.

But now the one-minute-45-second film is out, there seems to have been a change in tune.

Noah - who came to prominence in the US hosting nightly satirical programme the Daily Show - is seen answering questions from potential visitors like "is there snow at Christmas time?".

"When it's freezing in Connecticut it's fantastic in Cape Town," Noah says.

He also talks about playing golf in South Africa as well as the wildlife that can be seen.

Commenting on social media, many have welcomed his light touch and humour.

"And just like that Trevor Noah replaces Nelson Mandela as the global face of South Africa," a commenter said on X, reflecting Noah's global presence.

Another said that it was "sharp, witty and clean. Gets the point across unequivocally, really good stuff".

There were some naysayers, including this:

"I just can't get my head around it being worth all that money. I don't think people watch one ad and then book to visit a country."

By Lynne Wachira

Sports writer, Nairobi

Gabon welcomes African bank's lifting of sanctions

Image caption: Junta leader Brice Oligui Nguema led the overthrow of President Ali Bongo

The Gabonese government says the African Development Bank (AfDB) has lifted financial sanctions imposed on the country following the removal of President Ali Bongo in a coup in August.

The economy ministry said the decision was taken at the beginning of the week after "successful negotiations between the new Gabonese authorities and senior AfDB officials".

Separate rounds of talks were held in October in Morocco and the Republic of Congo.

The AfDB's decision to lift the sanctions also followed Gabon's move to restore confidence by clearing its arrears to the continental financial institution at the end of October, the ministry revealed.

"I welcome the lifting of AfDB sanctions against Gabon and the resumption of disbursements in favour of various projects," Gabon's Economy Minister Mays Mouissi said on X, formerly called Twitter, adding that the decision "rewards weeks of work to calm relations between Gabon and its donors".

The AfDB becomes the first international institution to lift sanctions on Gabon since the coup just over two months ago.

The move paves the way for Gabon to continue benefiting from AfDB loans and grants for its projects.

The AfDB is yet to comment on this development.

Ghana cocoa farmers struggle amid cash shortage

Thomas Naadi

BBC News, Accra

Image caption: Cocoa production is a vital part of Ghana's economy

Ghana's cocoa farmers are complaining that they're broke as the cocoa board – to which they are obliged by law to sell their produce – is unable to pay them.

The farmers say that the board – known as Cocobod - has not treated them fairly.

Anane Boateng, the president of the Ghana National Cocoa Farmers Association, complained that while his members do all the work and shoulder the costs, Cocobod seem unable to make a profit.

There are currently worries that some farmers might be forced to smuggle their remaining beans into neighbouring Ivory Coast in order to sell them.

Ghana is the world's second largest producer of cocoa and the industry makes up around 15% of the country's exports.

Cocobod has been losing money for the past six years, according to MP Eric Opoku – who is on the parliamentary committee that oversees the board.

Cocobod says that it is still trying to secure a loan to pay for the 2023/24 crop, the Reuters news agency reports. But parliament will still need to approve that and there has been a problem because Cocobod has failed to account for the money it borrowed in 2020, Mr Opoku said.

So far, the board has borrowed money from cocoa traders to pay for its purchases, Reuters reports.

Cocobod said in a statement that it wanted to "assure our stakeholders that the necessary arrangements have been made to secure enough funding for cocoa purchases for the year under review".

By Thomas Naadi

BBC News, Accra

By Daniel Dadzie and Nishat Ladha

BBC Africa

UN alarmed by violence in Sudan's Darfur region

Richard Hamilton

BBC World Service Newsroom

The UN's refugee agency (UNHCR) has said it is alarmed by the escalating fighting in Sudan's Darfur region.

It says around 800 people have been killed following recent clashes between the army and the paramilitary Rapid Support Forces (RSF).

A local civil society group - the Roots Organisation for Human Rights - says as many as 1,300 have died since last Friday around the city of El Geneina, and blames the RSF for the killings.

The UNHCR says that in the last week alone at least 8,000 people have fled into neighbouring Chad, some of whom say they've been subjected to sexual violence, torture and extortion.

The RSF is alleged to have targeted the region's non-Arab population, something which it has previously denied.

Kenya cult pastor found guilty - over illegal film studio

Dorcas Wangira

BBC News, Nairobi

Image caption: Paul Mackenzie has been in custody since his arrest in April

Paul Mackenzie, the Kenyan man accused of leading a cult and being responsible for the deaths of more than 400 people, has been found guilty on separate charges.

A court in the coastal town of Malindi convicted him of illegally operating a film studio associated with his preaching and distributing films without a valid filming licence.

Some of his sermons are still available online.

The magistrate, however, acquitted him of the offence of inciting children against attending school.

Mackenzie could face imprisonment of up to five years or pay a fine. Sentencing has been scheduled for next month.

Mackenzie has not been formally charged in relation to the death of hundreds of his alleged followers, despite being in custody since April.

The discovery of the bodies in shallow graves in a forest shocked Kenya earlier in the year.

Read more about Mackenzie:

South Sudan children call for better education

Nichola Mandil

BBC News, Juba

South Sudanese children are calling on the authorities to improve the quality of learning in the country, amid worrying reports that there are more than two million children out of school.

In an extraordinary child-led parliamentary session organised by charity Save the Children, the young people demanded that their right to access decent education was respected.

The session held in the capital, Juba, under the theme "My Voice My Right", was aimed at fostering dialogue and getting decision-makers to hear children's voices.

Representatives of children from the country's 10 states took part in the face-to-face session with other children who joined in remotely.

The session was meant to provide a platform for children to express themselves on issues influencing educational performance.

According to the young participants, armed conflict, poverty and sexual exploitation are among the issues hindering children's education in South Sudan.

Some 2.8 million children are not attending school which puts their futures and the future of the country at risk.

By Oluwashina Okeleji

Football Writer

East Africa floods once-in-a-century event - UN

Richard Hamilton

BBC World Service Newsroom

Image caption: This picture form Thursday shows floodwaters raging through the Somali capital, Mogadishu

The UN has described floods that have uprooted hundreds of thousands of people in Somalia and neighbouring countries in East Africa as a once-in-a-century event.

UN officials said more than 1.5 million people in Somalia could be affected by the heavy seasonal downpours, which have been made worse by the combined impact of two climate phenomena - the El Niño effect and the Indian Ocean Dipole.

Heavy rains beginning in early October followed months of severe drought in the region.

More than 300,000 people have been forced from their homes in Somalia and towns and villages have been inundated across northern Kenya.